How can I get more out of my website with a limited budget? That's what WPjournalist is all about, writing about WordPress and content marketing. We'll give you tips and discuss useful FREE tools to help you improve your website. And without incurring excessive costs. WordPress gives you an incredible sense of freedom.
About WPjournalist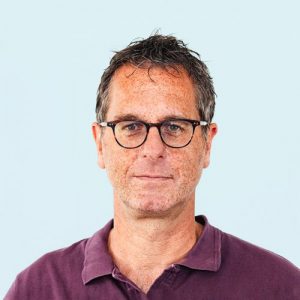 I, Marcel Gansevoort, am the man behind WPjournalist. In 2013, I decided to deepen my knowledge of WordPress. I found out that there were marketplaces for websites where you could buy a complete website for little money. I became fascinated by ThemeForest, where you can buy beautiful themes.
Soon I had my first self-built website up and running. I felt as free as a bird; I was no longer dependent on website builders. I could build what I wanted. I can imagine that people who want to build a website with WordPress don't have the time to find out how to do all the things.
That is why I started WPjournalist. I filter out interesting developments from the overwhelming supply of information and present them in bite-sized pieces on my website. The central message is: to improve your website. WP stands for WordPress, journalist for curiosity and content.
The two cannot do without each other. I see the development that the construction of websites will become easier and more accessible in the coming years… Many people will soon be building their own websites themselves. In order to be successful, you need to get started yourself. Knowing how to attract more visitors, customers, likes, and followers give you a head start over those who don't. Consider your website as part of your core business. The more time you put in, the more successful you are.
Well, are you joining me on my voyage of discovery? My main goal in the coming period will be to share what I have learned. Striving for a more beautiful, better and more fun website; I think that makes everyone happy.
Marcel Gansevoort, owner of WPjournalist
PS Do you want to get more out of your website? Subscribe to my newsletter.
Are you looking for a website builder who thinks along about how you can grow as a company online? I build and advise on how to improve existing websites and market new websites. With the right choices in SEO and content marketing, you can get a lot more out of your website, such as newsletters, online courses and multilingual websites. The websites I create are responsive, future-proof, well-secured and privacy-proof.
View my website