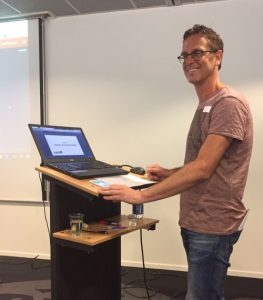 I put my heart and soul into WPjournalist, a platform about WordPress, SEO & content marketing. This niche website is now attracting hundreds of visitors a day. This number will grow in the upcoming years.
Because of a well thought out content marketing strategy, a lot of my articles rank very high (or even first place) in Google's search results. The site is easy to find in the search engines.
The website is also equipped with a translation plugin, and technical gadgets a website needs these days.
I am always experimenting with my website. I have also translated the entire website into English. Probably I will be adding more languages.
WordPress expert
I enjoy sharing the experience I have gained over the years (5+). I am specialized in ThemeForest themes & tools and I can offer you allround help/advice on the build or development of your website.
Here you can see some of my work. Quality, informal communication and reliability are my core values. You can hire me for a longer period of time to for example edit or renew your business's websites. Combined with a content strategy.
Do you have a website which could use a new style, or are you looking for a complete new website? Then send me an email at contact@wpjournalist.nl.
Hire me
WPjournalist helps foreign companies to launch products or services on the Dutch market. We build websites, arrange the content marketing, SEO and we take care of project management. We operate on a small scale with easy communication, we hold an informal tone and we are flexible in acting upon all kinds of questions and wishes.
WPjournalist has a large network of freelancers (writers, photographers, translators, etc.) at its disposal to deliver professional (multilingual) content, and to write articles about certain topics within the field of WordPress, hosting & content marketing.
Do you yourself have any ideas about a possible collaboration, such as a partnership or a possible takeover of WPjournalist? Contact us and find out more about the possibilities