Are you just about to launch a website?
That is always a memorable moment!
But have you really thought about everything?
Maybe you might have missed something which is important to do before you launch your own website.
Even professional website creators tend to leave out some things which are actually necessary.
So wait a little while… And first read which 12 tasks you must do before you launch a website:[Einde van tekstterugloop]
1. Integrate Google Analytics onto your website
With Google Analytics, you can measure the amount of visitors that visit your site.
But this online tool can do so much more.
It is a must for website-owners to use this tool, as it gives all kinds of useful information and analyses, to analyze and improve your website.
Aside from showing the amount of visitors, it also gives detailed information about who your visitors are, what the most visited pages are, conversion statistics, visitors per month, how long your visitors stay on your website and much more.
For example, you can set it so that your own visits to your website do not count, as you obviously attend your website quite often.
You can easily create an account on Google Analytics yourself, a Gmail address is however a necessity.
2. Become visible for search engines
It is important that your website can be found by search engines.
In WordPress, you can use a checkmark to allow search engines to index your website.
Go to the cms of your WordPress website and then go to:
Settings > Reading
All the way at the bottom at 'findability search engines' you see a checkbox with 'block search engines from indexing this website'. This should not be ticked.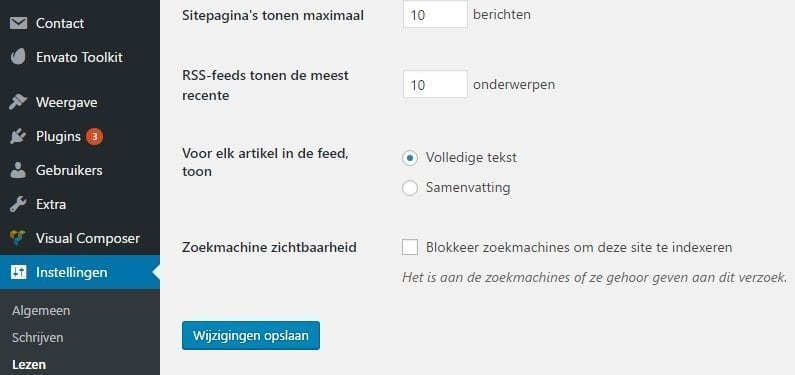 After installing WordPress, the checkmark is not ticked, but it could be that you or your website-creator tick the box when the website is still being built. Because in the building phase, it is not recommended to already let search engines index the website.
3. Ensure a good backup
I cannot stress it enough: Always have a good backup of your website.
You can install a backup plugin to make backups. There are different kinds of free backup plugins, such as BackWPup or UpdraftPlus.
With these plugins, you can place the backup onto your website, but also download it to your computer.
There are also plugins that automatically send backups (in a timetable) to a storage box, such as Dropbox or Google Drive.
Hosting parties usually also offer the possibility to (automatically) make backups.
A combination of the options above is recommended, so you will always be able to have access to a good backup, in case something goes wrong with your website.
4. Ensure good security
Something bad can always happen to your website. I regularly deal with website owners that use (too much of) a simple password to login to WordPress cms.
As annoying as a long and hard password may be, it is necessary!
Besides that, it is also important to install a security plugin, like Wordfence or iThemes security.

These are good plugins to prevent hacker attacks, viruses and other malicious types from accessing your website.
5. Install a caching plugin
The loading time of your website is crucial for whether visitors will stay on your website or not.
There are many ways to improve the speed of your website, but one of the most easy ways is to install a cache plugin.
The most popular ones are currently W3 Total Cache or WP Super Cache.
If you use this plugin, a website could become up to thirty percent quicker.
6. Use the google search console
Google Search Console is a tool which is not used often, but is important to monitor a website in a good way.
This tool helps you monitor your website on a couple of things, like:
The amount of links linking to your website,
Security issues on your website,
What your most popular keywords are,
Or what the structure of your website is like.
It is a ton of data to improve your website.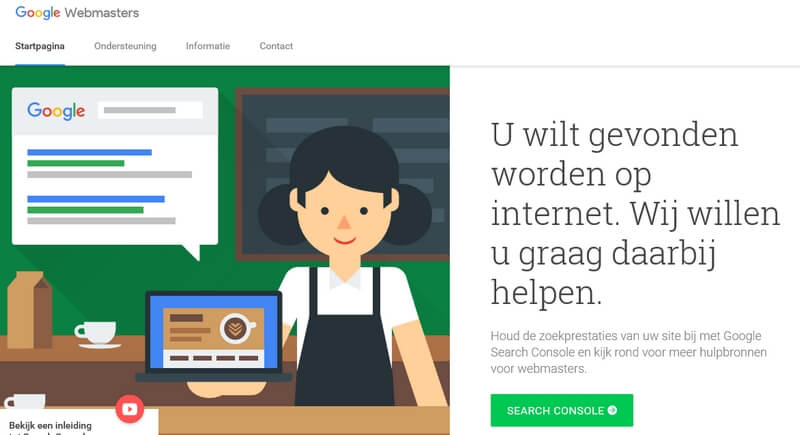 So do it!
7. Do not forget to set up the permalinks
WordPress sometimes has standard settings that are not always optimal or they don't suit your structure.
Permalinks is set on standard, but it is better to set it to message name.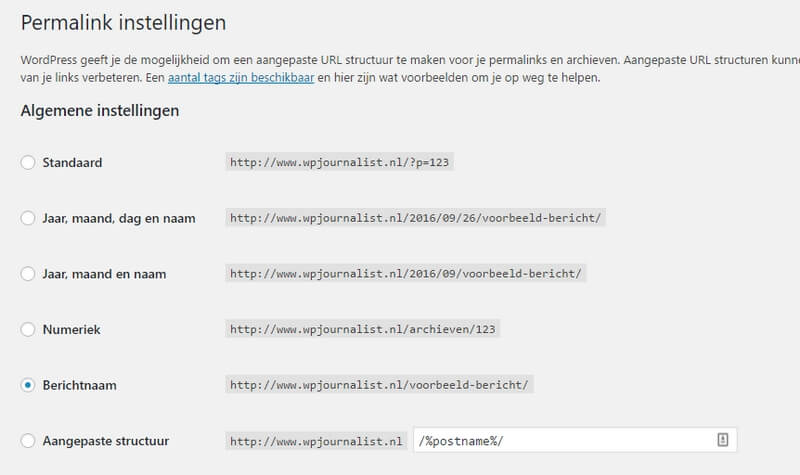 If you do this, you will get to see the title of your blog in the URL instead of numbers, which are harder for Google to index.
8. Launching a website? Create a sitemap
A sitemap is a file with all of your websites URLs. Google uses this file to understand how your website is structured and what kind of information can be found on it.
To create a sitemap, you can install the plugin Google XML Sitemaps.
You can also use the plugin Yoast SEO, as this automatically creates a sitemap.
9. Set up your email settings
A commonly made mistake is that you forget to set up your email settings.
You cannot do this through the cms of WordPress! You have to change it within the settings of your hosting provider.
Each hosting party has it set up differently, so you have to check yourself (or perhaps through the support section) how to set this up.
10. Check all the forms
If you have a contact form or comment form published on your website, you have to test it first. Make sure everything works fine.
You can easily do this by filling out the contact form yourself and send your comment or message.
It can also happen that your message arrives in the email accounts spam box, or doesn't arrive at all.
11. Check the speed of your website
Before launching a website, it is good to check how fast your website is.
There are different tools to measure your website speed, like the Google Pagespeed tool.
A fast website ensures visitors are less likely to leave and Google also ranks fast websites higher than slow ones.
Read also this article: From a lagging to a lightning fast WordPress website in 11 steps
12. Check whether SEO is set up
To rank higher in Google, you have to optimize your website and pages.
This is (aside from good content) the best way to attract more visitors to your website.
You also need a SEO plugin to optimize every page or message. I use the Yoast SEO plugin for all my websites.
With red, orange and green checks, this plugin shows whether your page meets all the SEO requirements.
Conclusion
There are a of course a lot of things you have to do before launching a website, but these are very important things and usually also things you do not think of straight away.
Like signing up with the Google Search Console, something which is not done by many people.
When you have done all of the checks above, you can entrust your beautiful website to the whole world with some peace of mind.
Good Luck!