Font Awesome icons is an often used online tool to make icons for your website. There are already hundreds and new ones are added daily.
You see them on almost every website. Icons of a house, a globe or a thumbs up. You can design them yourself – or better yet – you can go to a website with a collection of icons.
Icons make your website more recognizable. If you show an icon of a book, then you instantly know the content below is about books.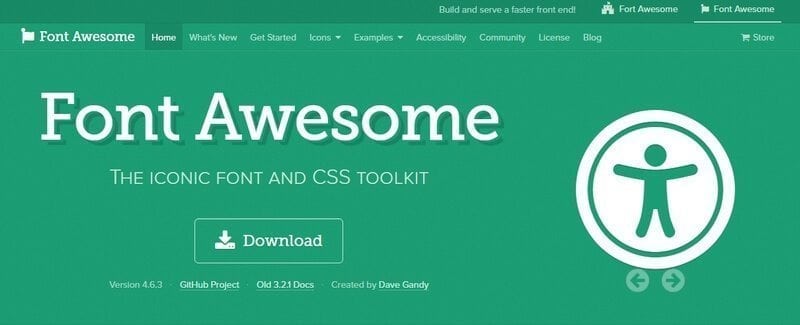 Font Awesome icons is such a collection website where you can integrate free icons in your website.
There are hundreds in different categories:
web application icons (telephone, home button, cursor)
transport icons (mastercard, paypal)
payment icons (euro, bitcoin)
text editor icons (files, columns)
brand icons (Windows, WordPress, Facebook)
etc.
You can find a complete list of icons on this page.

Font Awesome icons
Why would you use Font Awesome Icons instead of images? The search engines see icon fonts as actual fonts. A search engine like Google can recognize them easier and determine the content.
The icons are also responsive, they look the same on every device.
In some of the themes, Font Awesome has been integrated. You can then place the icons on your page on in your message through the page builder. But this is not always the case.
If you want to integrate Font Awesome Icons manually, you do need some technical knowledge. This can be quite tricky.
Because you can't just copy and paste an icon onto your website. There are technical manuals available on the internet about how to integrate icons.
However, it would be easier to just use a plugin.

Plugin Better Font Awesome
The plugin Better Font Awesome helps you to automatically integrate the icons into your website. So you don't need to know anything about programming.
With the help of a shortcode and accompanying options you can use the font icons on your WordPress website.