Do you want to buy a WordPress theme?
You can find them on different sites. Nowadays there are many marketplaces where you can buy a WordPress theme for little money.
I won't try to hide the fact that I am a ThemeForest enthousiast.
But there are many other WordPress theme sellers which develop quality themes that last for years.
Let's take a look at the 10 most well known and best sellers.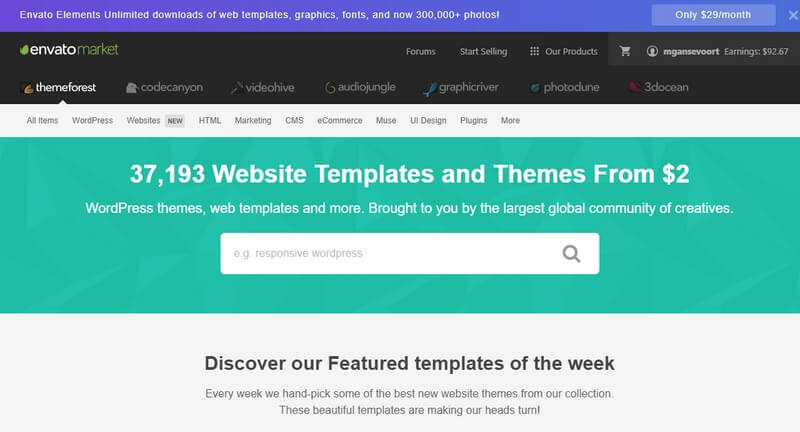 1. ThemeForest
One of the best and biggest marketplaces for buying a WordPress theme. You can find everything you desire. I myself often buy a theme that is situated with the 'popular items', so the most sold.
One of the most popular is Avada. These have proved themselves and often have good support. And they last for years, because they are updated regularly.
The benefit of ThemeForest is that it is a part of the parent company Envato, which also offers many other things for websites. Think of videos, plugins, landing pages, stock images, etc.
You can buy most WordPress themes for 40 to 60 Euros. Webshops are sometimes more expensive, but you never pay more than 100 Euros.
With every bought theme you get a half year of free support. After this you can extend it for a relatively small amount.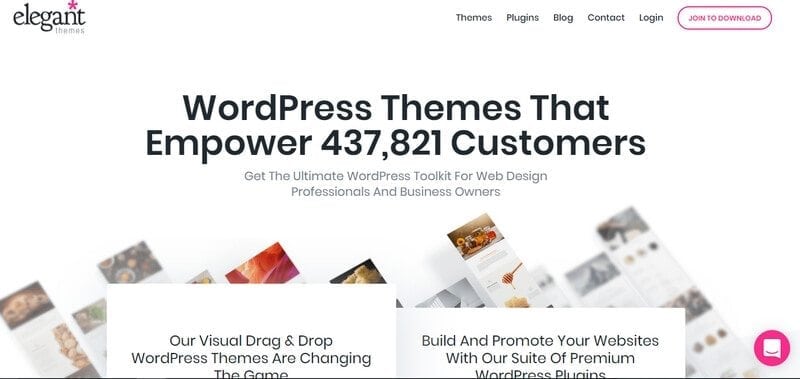 2. Elegant themes
On a smaller scale we have Elegant themes, which is also used a lot by WordPress users. The difference with ThemeForest is that they offer a kind of subscription, where you can choose from between 80 to 90 themes for 90 Euros. There is also a lifetime subscription with a lifelong use.
Their flagship theme is Divi, a theme often used in the world of WordPress.
The themes are of good quality and for example have a drag and drop function. This means you can easily drag blocks around to build the pages.
Useful for first time WordPress users, because you don't need to get into the code.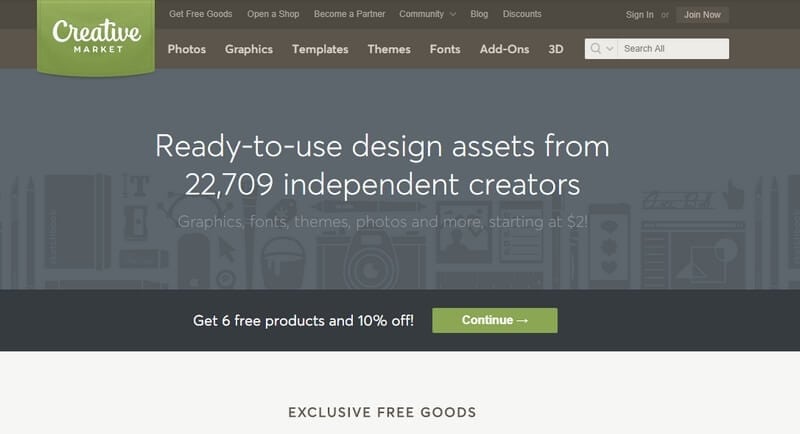 3. Creative Market
Creative Market mainly focused on designers in the beginning by offering fonts and graphics, but now also has some themes in her portfolio.
The emphasis lies on the design, so you get beautiful atmospheric themes, made with love. You can buy them per piece and they are in general a little cheaper than those from ThemeForest.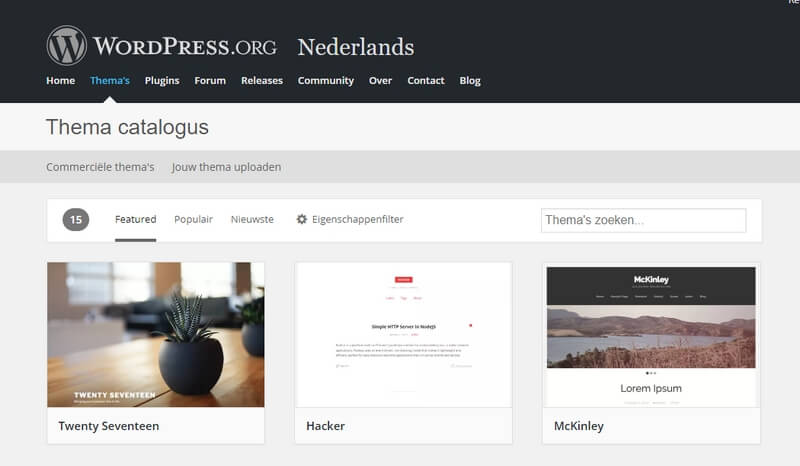 4. WordPress Theme Catalogue
Off course we can't forget WordPress's own theme catalogus.
Because WordPress also offers a lot of (free) themes. If you want to buy a theme for the first time, you can first try it out for free with WordPress.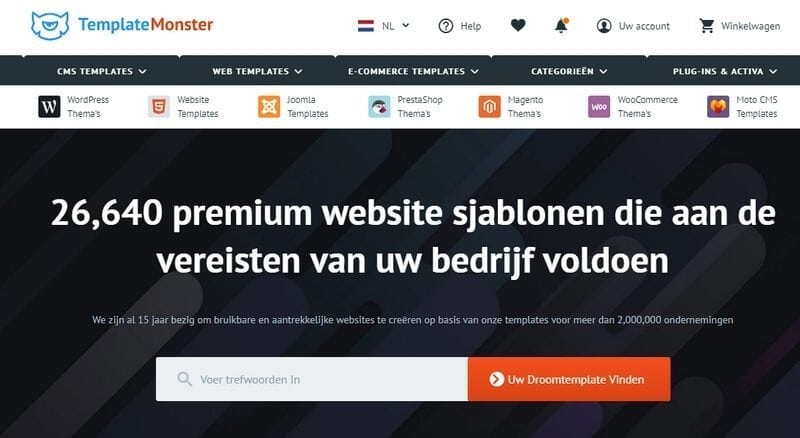 5. Template Monster
The name says it; Template Monster is also a 'monstrously' large WordPress themes seller.
They also have a Dutch version website, so it is easier to find your way around when buying a suitable theme.
Personally I find the Template Monster themes a little less attractive, but that is a matter of taste.
Should you not be satisfied, than you can undo your purchase within 14 days and get a refund of your money.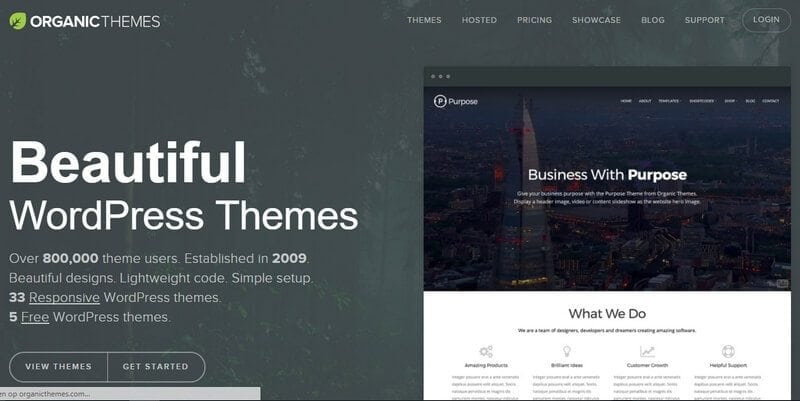 6. Organic themes
Another small time player on the market is Organic Themes. They offer more than 30 themes.
The nice thing about these kinds of sellers is that they put a lot of care into their themes. The support is also good, because they know all the ins and outs about their own themes.
You can buy a single theme or a package; so all the themes in once.
Great address!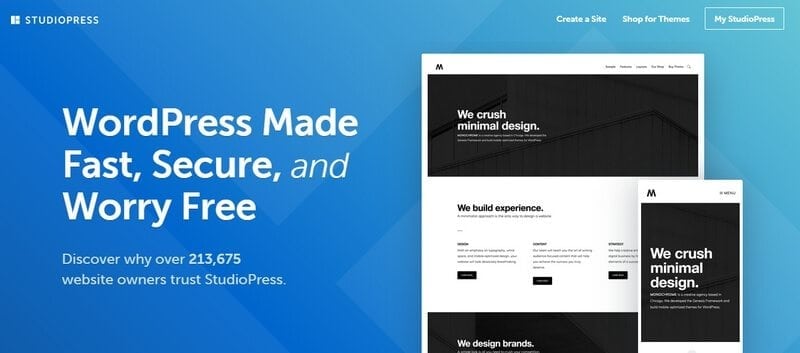 7. Genesis Framework themes
A lot of WordPress developers (the people who build websites professionally) use the Genesis Framework by StudioPress.
It is a basic model to build good and fast quality websites with.
StudioPress also offers a few ready made themes which you can buy. Here you can also buy all the themes in one go.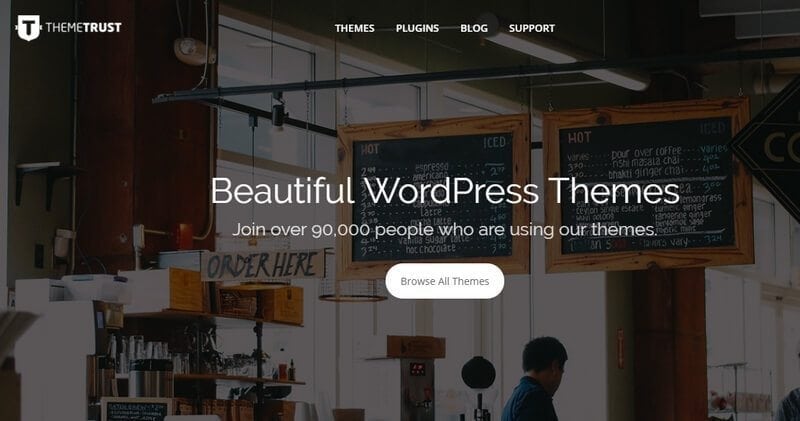 8. ThemeTrust
ThemeTrust should definitely be part of this list. With beautiful, stylish and obviously quality themes.
Besides that they also offer a few plugins, but these you can count on the fingers of one hand.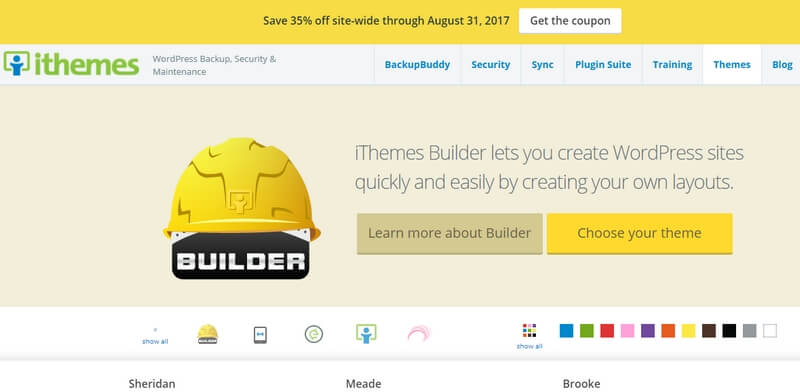 9. iThemes
This seller is known for its security plugin which is used by millions of WordPress enthusiasts, but they also – the name gives it away – offer themes.
You can choose from quite a selection. However, if you scroll down the quality really decreases.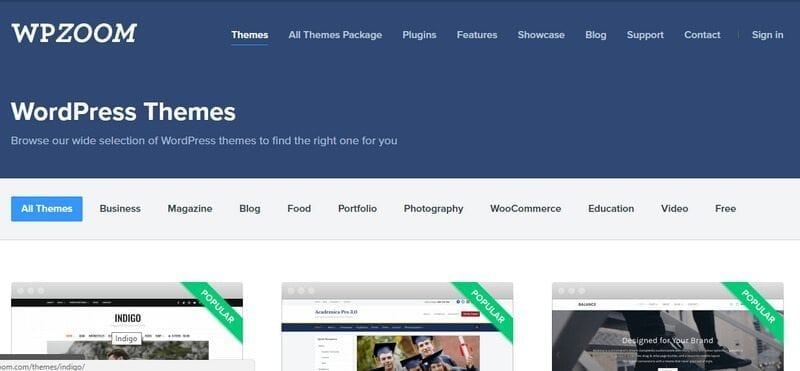 10. WPZoom
Last but not least, I want to name WPzoom . Here you can buy professional and beautiful themes.
The themes are easy to install and with the 1-click-demo function you can also instantly install a ready made design.
Conclusion
Buying a WordPress theme is one of the most important decisions you need to make when creating a website. Really think about it when you want to buy a WordPress theme, because you need to be aware of some things.
Besides, it needs to come from a trusted party with good support, where you can go to when you have questions or problems.
If you buy a theme from one of the above mentioned sellers, you will be safe.
They are quality themes and have many functions to turn your online business into a success.
Should you know another address, you can always let me know in the comments below!