33% of the world chooses WordPress. You too?
Are you faced with the choice of building a new website or renewing an existing website? And are you considering choosing WordPress as well?
Then you're in good company.
30% of the people in the world who build a website choose WordPress. And it's still rising.
This is shown by a study done by W3Techs, who analyzed the 10 million most visited websites in March 2018. In November 2015, another milestone of 25 percent was reached, so that meant a 5 percent increase in just over two years.
For comparison: only 3.1 percent build a website with Joomla worldwide.
This increase is remarkable because there is now a lot of competition from other content management systems (cms), such as Weebly, Foursquare, and Wix. Apparently, WordPress is popular and manages to keep the fierce competition behind it.
So why is WordPress so popular? And it's still growing. In this article, I explain in detail (more than 2500 words…) why this is the case and why this cms has such beautiful growth figures. And why you can make big steps forward with your company, organization, campaign, project or other good cause.
1. WordPress is incredibly flexible
There is nothing more frustrating about having a website where you can't make any adjustments. You would like to experiment with your website, think of new actions, vary the layout of your blog post, optimize your page perfectly with SEO or surprise your visitors with a nice offer. On one occasion you launch a landing page, on the other you organize a 5-day course with the help of a pop-up on your front page.
I have once added a zip code checker to a website.
During Christmas, I set the front page of a website in such a way that snowflakes appeared.
My website is equipped with AMP, which makes my pages suddenly charge three to four times faster on mobile devices.
Just a small anthology of everything you can do with WordPress.
WordPress is extremely flexible. Do you want to add a functionality to your website? This can be done with a plugin, of which there are thousands. You can often easily install and activate these yourself.
Note: Of course you must first test whether a new functionality also works on your website.
Do you want to launch a new page that is beautifully designed? Many themes have so-called demos and a page builder which allows you to easily create the most beautiful pages.
There's an incredible number of companies working on developing WordPress, so you'll have a big choice of adding some functionality to your website. Sometimes you can choose from dozens of plug-ins in order to add one specific function.
Subscription services such as Squarespace, Weebly and Wix do not offer that freedom. There you are bound to the templates and functionalities they offer.
Even if you have a website built by a web builder who doesn't work with WordPress, adjustments to the website become a lot more difficult.
You become even more dependent if you have a website built by a website agency with its own content management system. And they are there. For every little thing, you have to go to the web agency to adjust something on the website. They often have to develop new functions themselves, which takes time (and money).
2. WordPress is becoming more and more easy to build
In the past, the website was managed and maintained by IT professionals and developers. Displaying information was the main purpose of the website. But that is no longer the case. Since WordPress is becoming easier to operate and increasingly flexible, marketers and smart webmasters are taking over this role.
Websites are increasingly being used for marketing purposes to sell your products or services or to reach your target group.
I recently spoke to a web builder who has close contacts in the WordPress community. He said: most web builders no longer build a website from scratch with codes, JavaScript, CSS, and PHP. They make use of existing themes which they adapt to the wishes of the client. I myself have only limited knowledge of CSS and PHP coding. And yet I can build anything.
That is good news. If you're a developer – they're definitely needed – you'll spend a lot of time programming. But when you don't have to be concerned with technology all the time, you can put your time and energy into other things, such as contacting your target group or marketing activities.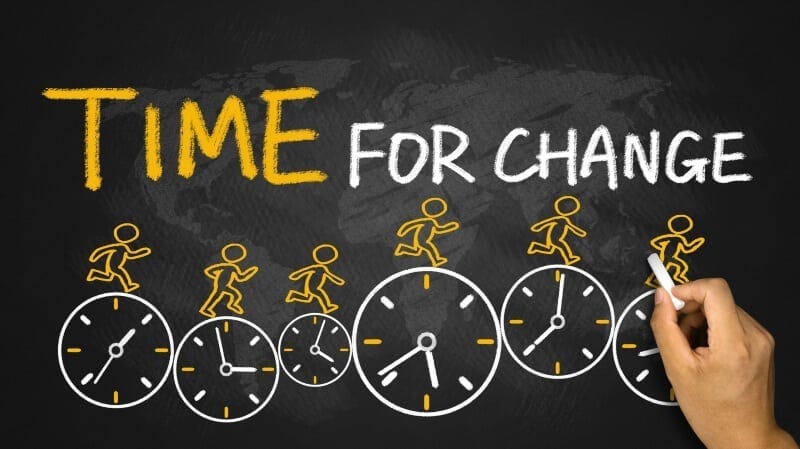 The themes that you can buy also make more and more use of page builders. This is an element of your website that makes it easier and quicker to build pages. Coding is no longer necessary, you click on a block and put it on the page. You can easily customize these content blocks and for example, drag them to another position on your page. A child can do the laundry.
This year a lot of work has been put into making WordPress even more accessible to everyone. You may have heard about it before, but the company Automattic, the owner of WordPress, is working on Gutenberg. It's the project to make fundamental changes to WordPress. The Gutenberg WordPress editor makes it easier to format pages and messages, similar to a page builder.
It will be introduced in 2018 and it's the result of the rise of Wix and Foursquare, who also work with page builders. Also the themes of ThemeForest nowadays almost all work with page builders.
3. Choosing for WordPress is cheaper
Sometimes I am surprised that companies spend many thousands of euros on building a website. While the website, for example, only attracts a few hundred visitors a day. In fact, it is not necessary to make such a large investment, which is not in proportion to the investment you make.
And then WordPress is a good option. This is what makes it relatively cheap:
The software can be downloaded free of charge on WordPress.org.
The hosting is not expensive either. Often you can already arrange a reasonably good hosting party for 100-150 euros per year.
You can often buy a theme for 50 euros. You can install these and then set them up according to your own wishes. There are many different providers and you can choose out of hundreds of themes.
WordPress offers all kinds of free functions. There are thousands of plugins that all give functions to your website, they are often free. Those plugin companies often also have a Premium version, the paid version with even more possibilities. But those free plugins are in general enough to improve your website.
If you build your own website, it is often a lot cheaper than if you hire someone. And WordPress is a system that you can learn and build yourself. It is very user-friendly and on the internet, there are many manuals available to get the hang of it.
The only point of interest is that you need someone within your company or organization who can build these websites with WordPress. And a marketer who takes care of the content and comes up with actions to get more out of your website. Or someone who can do both, building as well as marketing.
Nowadays that is worth gold. If you have that in-house, it works much more efficiently and faster than hiring someone to do it. You can consult faster, interact with the right people and take action.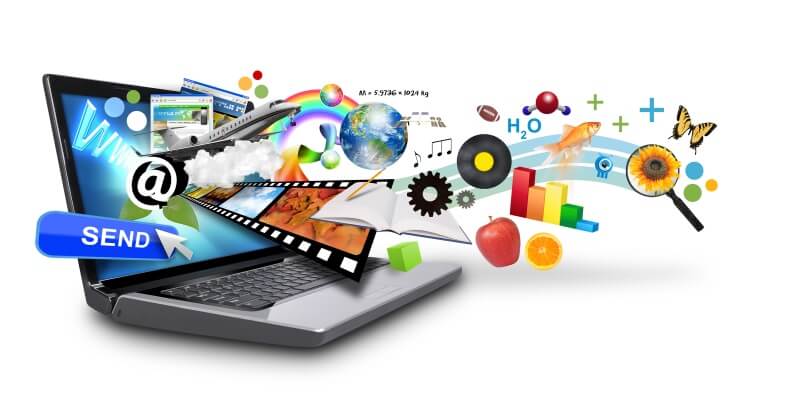 4. You can launch WordPress quickly
Did you know that you can build a complete website with WordPress within a few days? Which is no less than a professional one? I have built a website myself within a day to look back at a festival.
First of all, the hosting parties are now entirely focused on WordPress. They offer special WordPress hosting so that you can quickly build a website. With a one-click installation, you have set up the basis of WordPress.
With a ready-made theme, you can build a complete website within minutes, which you can buy for example for about 50 dollars on ThemeForest. And many of these themes also have demo templates, so you can give your website a specific style. All you need to do afterward is to adjust the colors, logo, font, and content.
Why would you have to go through an extensive process for a website time and time again, if you could do it much faster? If you know in advance approximately what your goal is with your website, you can build it with WordPress.
Pfffffff… That's a lot of information, right? Just let it sink in a bit, grab a cup of coffee or tea. But we are not there yet, I would like to tell you about a few other aspects.
Please read on…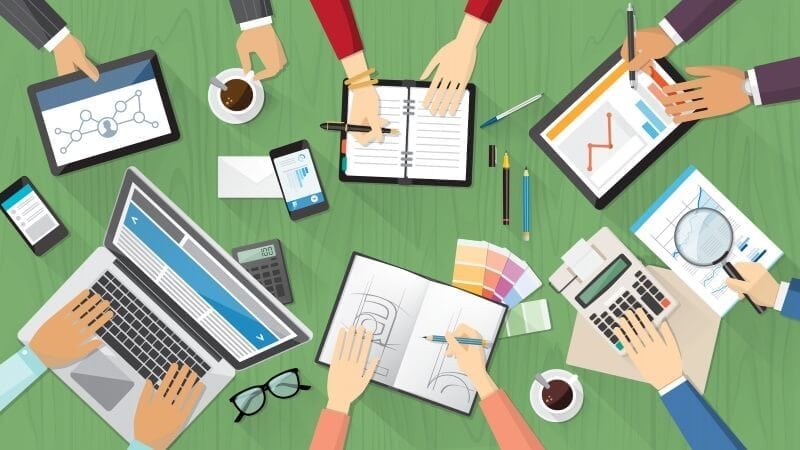 5. You'll get a lot of new friends
The beauty of WordPress is that there are many followers who work with WordPress and want to share their knowledge and experiences with you. Because WordPress is free of charge, a WordPress community has been created with the will to give something in return.
There is the general Support forum in which you can ask questions if you don't know what to do anymore. Often, people who are active in this forum are very willing to help you or, if possible, solve your problem. Even if you buy a theme from ThemeForest, there's a support department for the theme you've bought, ready to help you in case you experience any problems. Some support departments go quite far in their support and offer to even get access to possibly detect any problems on your website.
This is more for the advanced WordPress who wants to increase his knowledge, but it's interesting to experience such a Meetup.
And of course, there are many website builders, including myself, who use WordPress to build websites for others. So there is no scarcity in that area.
So if there's any problem with your website, you can always get quick and professional help.
6. Many links with other parties
WordPress is big and powerful. And that means that there are many other companies who have a link made with WordPress to arrange additional services.
For example, you have the Mollie payment system, which is used by many online stores to make payments. If you have an unfamiliar system, you may need to have that link made by a developer. But Mollie had a plugin made, which makes it easier to link WordPress to the payment system. You install the plugin, fill in all the details and then you can pay via Mollie.
And so many other parties had plugins made in order to have a link with WordPress. No other content management system can match this and often has a far smaller choice of links with other parties.
And if you choose WordPress, you're in good company.
Meanwhile, many companies have embraced WordPress. Not only with links, but they are also using WordPress more and more themselves. To give you an idea, all these companies use WordPress, including tech companies like Facebook and Microsoft use it.
7. And uhm… you don't have to build all websites with WordPress
If you already have a good website for your company, you don't necessarily have to switch to WordPress with all of your websites. If the current corporate website meets the requirements, it's not necessary. But you don't have to make all your online marketing activities part of that particular website.
You can have multiple websites exist side by side, of which a part is built with WordPress. Especially for annual events, marketing campaigns or other temporary actions, having a WordPress website is a perfect option.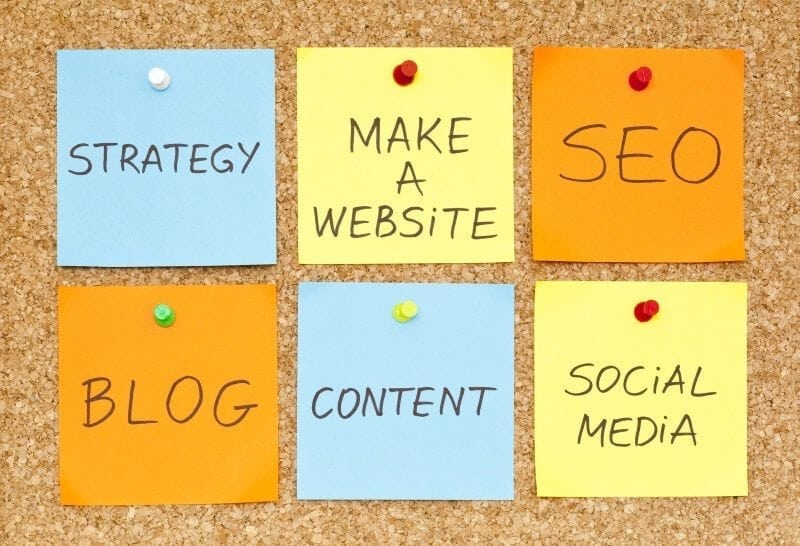 8. It is safe
Skeptics still try to claim that WordPress is not safe. But that is an outdated argument. Especially in the last few years, a lot has been done to make WordPress a secure system.
You have plugins like WordFence and iThemes Security that protect your website with a range of measures. Behind these plugins are companies with 10+ employees with a lot of knowledge who are busy day and night to keep out malicious software.
There is now two-factor authentication, a two-step verification to secure your login. Also, the hosting parties have very advanced systems to keep hackers out.
So do not claim that WordPress is unsafe.
Of course, your website can be hacked, but it is often the same as with someone who can hack your computer: you have to use strong/difficult passwords and use common sense to protect your website.
Then there is (usually – unfortunately you can't rule it out) no problem.
And nowadays, every WordPress website is easy to provide with SSL. You can also do that with a plugin.
9. Google loves WordPress websites
Of course, you want your website ranked high on Google and other search engines. With WordPress, your website is very easy to optimize, often better than the paid Wix of Weebly subscriptions. They have a standard number of fields for optimizing your website, but with WordPress, you can do this much more extensively.
You can, for example, install the Yoast SEO plugin, which allows you to optimize each page extensively. Yoast SEO also gives you an overview of what you have optimized well and what you can improve even further. It is a tool, but a nice way to make your website score higher on Google.
WordPress is also the most friendly cms because the structure of the website is well built. A well-structured website earns advantages with search engines. After all, the site is well built, will probably load faster and have a better user experience.
The same structure is also needed to function properly on mobile devices. If your website works well on mobile devices and loads quickly, you also have a better chance of getting higher on Google.
Nowadays, Google prefers websites that are easily visible on a mobile device. They have introduced their own technique, Accellerated Mobile Pages (AMP), which you can add to your website through a plugin. The theme of Publisher, with which WPjournalist works, already includes AMP.
Since I started working with AMP, my number of visitors has gained a significant boost.
Spread the WordPress…

Conclusion
Okay, I'm – I believe – pretty lyrical about WordPress. But I've been working with it for five years now with great pleasure and that's why I'm so enthusiastic about this content management system. I experience the ultimate freedom, because (almost) nothing is impossible with WordPress.
And of course I'm exaggerating (a bit…), but I'd just like to say that WordPress in a number of cases is better than what you have now. When I see that there are still so many websites that can't get the most out of it, I think that's a shame. Then I think: with WordPress, you would bring home an instrument that would allow you to make great steps forward.
Whether you want to write a nice article, start a campaign, attract more visitors, make curiosities like swirling snowflakes on the front page, send a newsletter or easily share something on social media, it's all very feasible to realize with WordPress.
Websites at the moment often still look like a business card, a static product presentation with all your services and products. WordPress offers the possibility to turn it into a marketing machine. This turnaround will take place in the coming years, you can count on that.
The excellent growth figures are proof of this.