MailChimp is a useful tool to create and send newsletters. You are allowed to have 2000 newsletter subscriptions and you can send 12000 newsletters every month with the free subscription.
Email marketing is still very important to build a customer base and to keep it.
A useful online tool to start with this is MailChimp which makes it possible to create and send newsletters. And it's free. You can have a whole 2000 subscribers and you can send 12000 newsletters every month.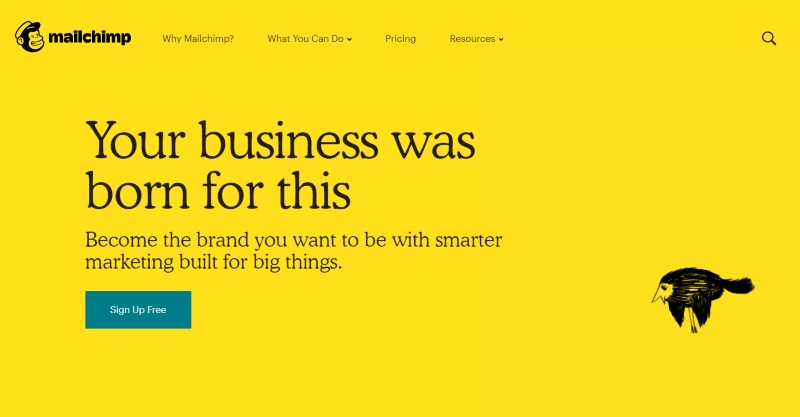 By the time you have reached these numbers you are probably already quite successful with your business and you will probably be willing to pay for it.
MailChimp, how does it work?
You go to the website and sign up after which you can instantly start with your first newsletter. With the help of a clear plan you can make a great and professional newsletter within an hour.
First you fill out some general things (who the newsletter is sent to, campaign name, header, etc.).
You choose a template to create a newsletter.
Then you can fill and create the newsletter. Add text and photos, determine the font and much more.
Then you will see a checklist to check if you have filled out everything.
At the end you can send a test newsletter, for example to your own email address to see if the newsletter looks good and if it doesn't contain any mistakes.
If everything is ready you will get a notification asking if you are sure you want to send the newsletter. And after one mouse click the newsletter is really on its way…
This is not in the user manual, but whenever you send out a message into the world, you often experience a joyous moment.

WordPress plugin
For WordPress users there is a good plugin with which you make a connection between your website and MailChimp. Below there is a video about this.
The plugin was made by Danny van Kooten by the way, a Dutch developer who does a lot for the WordPress community. Great!
Aside from the free version, there is also a paid version with which you can have even more subscribers and also the option to send email automatically.
It is really an extensive tool.
Keep track of statistics
Not unimportant is tracking statistics, and this is something MailChimp is really good at. What can be done?
You can see how much percent of your contacts open the mail, who clicks through, how your last mailing scores against the last newsletters and much more.
You can also connect the statistics to Google Analytics.
So in short, MailChimp is a great online tool to start with. Good luck!