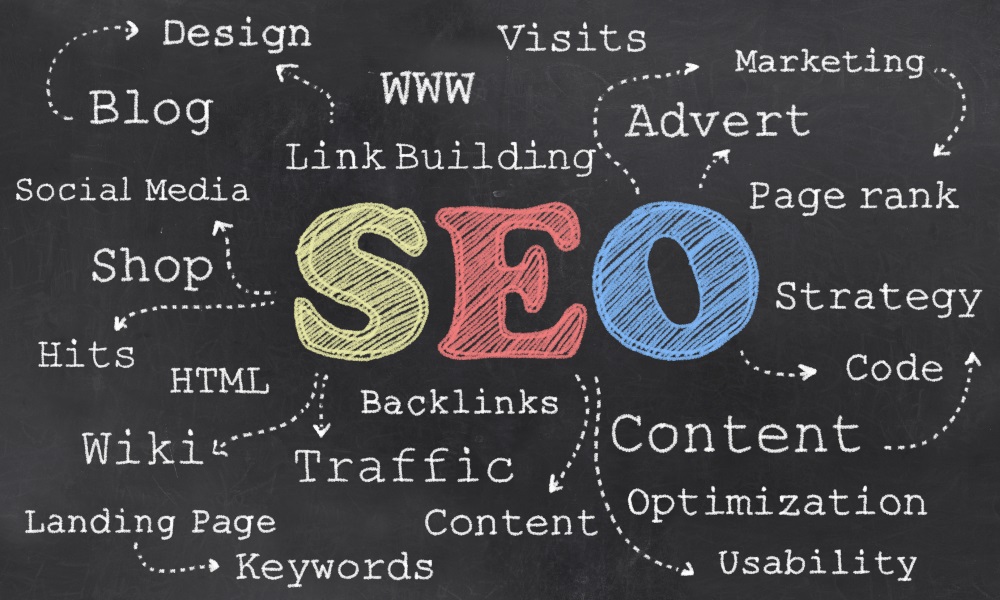 Top 3 tips to be found with underlying pages
In SEO, the focus of a project is often placed on the pages at the top of the website. Examples are the homepage, service pages or category pages (online stores).
For larger websites, it is almost impossible to give authority to all underlying pages through link building. Fortunately, there are other solutions to these websites. Use these top 3 tips to score well on Google with underlying pages.
1. Overall authority of the website
When a website has thousands of pages that have to rank in Google, it is impossible to give authority to all of them. In order to be able to rank with these pages, the overall authority of the website must be high.
This overall authority acts as the engine of the website. If you are working with a 12 hp engine, it is useless to work on the front tire. Most progress is made when the engine is boosted. The same applies to the authority of a website.
When you're working on a website with thousands of pages, building branded links is a safe and efficient way to get ahead. There is no need to work with unnatural anchor texts. The links can be branded and direct to the homepage, thereby giving the company more online authority.
Vacanceselect is a good example. The picture below shows that a large part of the anchor texts are branded – aimed at the brand. Yet they rank for an enormous number of longtail keywords with underlying pages. They rank #3 on "village camping spa Marisol" with the URL https://www.vacanceselect.com/nl/camping/kroatie/istrie/aminess-maravea-camping-resort/50215.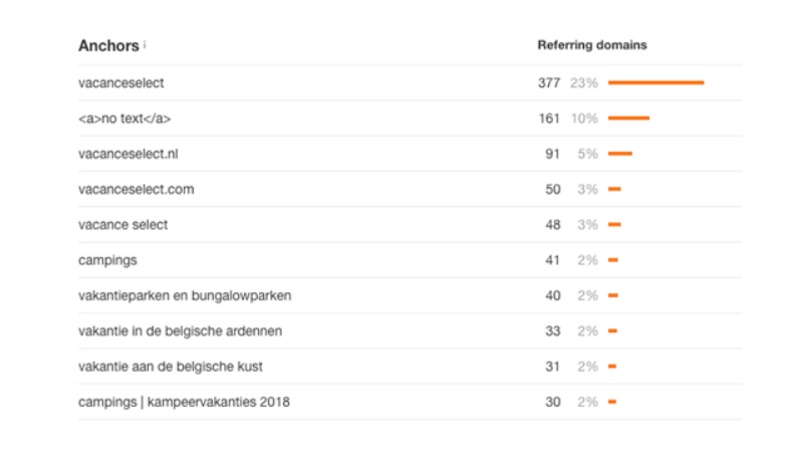 2. Website structure
When the overall authority is high, more "link juice" is sent to the underlying pages. In each layer a part of the "link juice" remains, making it more difficult for each of the deeper layers to rank well in Google. In order to streamline this process as much as possible, a good website structure is of vital importance. A number of points you can pay attention to are:
2.1 Internal links
Not only the visitors of a website use links to go from one page to another. The Googlebot also uses these links to crawl through the pages after which Caffeine indexes them. Links are used to reach all pages of a website.
With Yoast SEO for WordPress, it is possible to find these internal links automatically. This is a feature that can only be used with the premium version of the plugin. This makes it easier, especially for larger online stores, to place correct internal links in the website.
2.2 Anchor texts
In order to get the most out of the internal links, correct use of the anchor texts is required. Anchor texts are the word or phrase that includes a hyperlink. By making the anchor texts relevant to a page, you can tell Google what a page is about.
We adhere to our example at Vacanceselect. All these texts contain hyperlinks to relevant pages.
When you click on "Campsites Italy" you will be sent to the following URL: https://www.vacanceselect.com/nl/camping/italie
In this way, Vacanceselect confirms to both Google and the visitor that this page is about a campsite in Italy.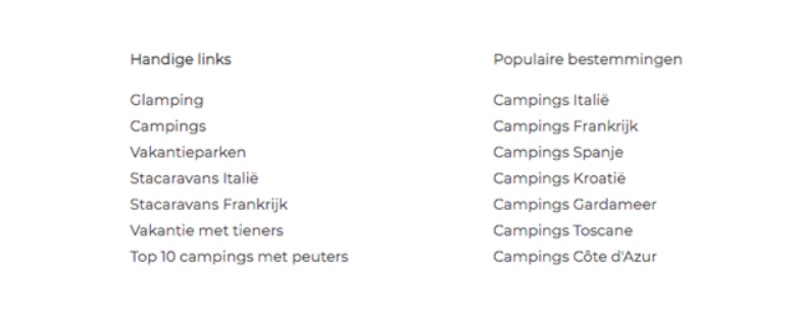 3. Content distribution of underlying pages
Now that we have boosted the engine and spread the HP's over the underlying pages, we can now start optimizing these pages. The previous work was mainly about the authority of the website and the distribution of this authority. Now we proceed with relevance.
A large part of the relevance is the content on these pages. Do you want to rank for the keyword "Camping Italy"? Then the text should also cover this and really answer the seeker's question.
For instance, the page https://www.vacanceselect.com/nl/camping/italie contains more than 80 times the word camping. This is (in my opinion) a bit on the high side. However, it does show how much importance Vacanceselect attaches to this.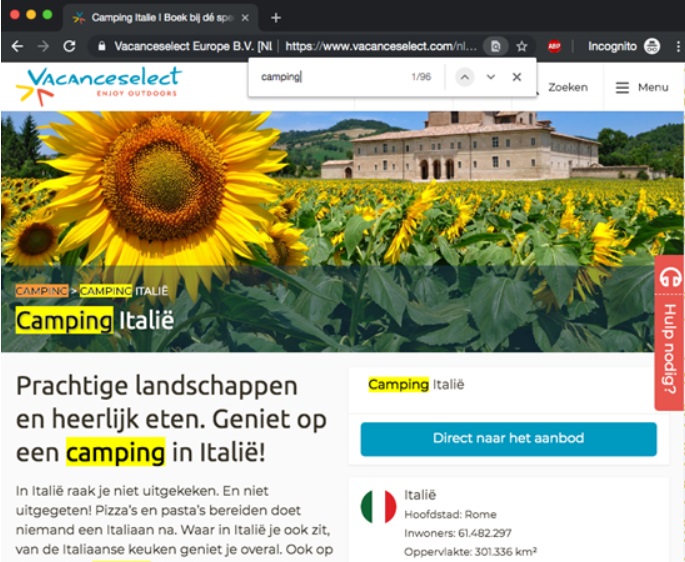 Conclusion
It is important to have a powerful engine in the first place. Provide online authority by obtaining relevant and strong backlinks. Subsequently, it is important to distribute this authority over the website. Once this has been done, the underlying pages can be optimized so that these also have high relevance.
Zicht Online, full service internetagency Rotterdam focuses on digital strategy, UX-design and web technology. Zicht Online, with 25 employees, is a major player in the market for websites, web design and online strategy. Zicht Online is located in Rotterdam. With an office on the Coolsingel, it is impossible to imagine the city of Rotterdam without them.