HootSuite is an extensive tool to manage your social media posts. You can manage multiple accounts, plan posts and monitor what customers say about you.
How likes did you get on a Facebook post?
What is written about your company or website?
How often was your tweet retweeted?
Which campaigns score best?
Just a few questions to which HootSuite will give you the answers. It's an extensive tool to execute and analyse all kinds of things when it comes to social media. You can publish on FaceBook, Twitter, Linkedin, Google+, Foursquare, and WordPress.
HootSuite, how does it work?
This tool gives you a good and complete overview of different social media channels in one screen. The benefit is that you can save a lot of time with this, because if you have to use different tools to do this, it will cost a lot more time.
To give an idea of how it works:
What can you do with the free version of HootSuite?
you can access all your social media accounts from one place.
you can monitor and watch your audience and the topics that are of most interest to you.
you can plan multiple posts which can be posted on multiple social media platforms automatically. Handy, because this way you can post at times when you are not working or too busy or even on holiday.
you can look at the statistics; which campaigns are doing well? You can, amongst other things, look at the click through rate of URLs, the click volume and retweets.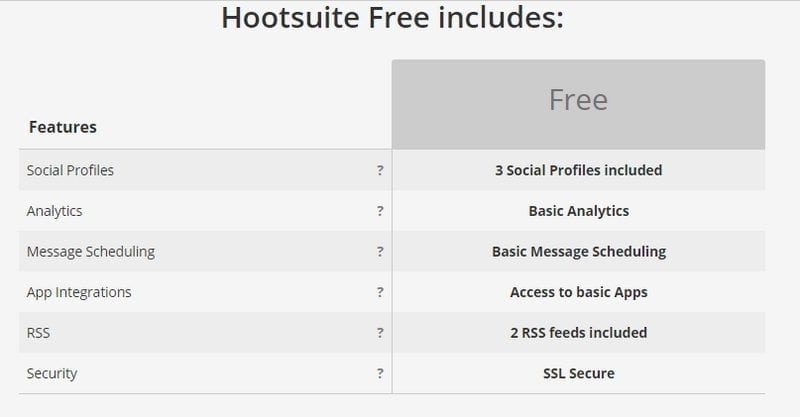 There is also a paid version where you get more options.
Other options are:
URL shortener,
internal chat (conversations),
work with a team,
extensive help forum.
You also have access everywhere and anywhere on your tablet or with the HootSuite mobile apps.