SumoMe is a package of free online tools with which you can grow the number of visitors on your website. With, amongst other things, popups for more email subscribers and a social bar to share your article with others.
Everyone wants to attract more visitors to their website. But how do you do it? The tool SumoMe is a great online tool for this.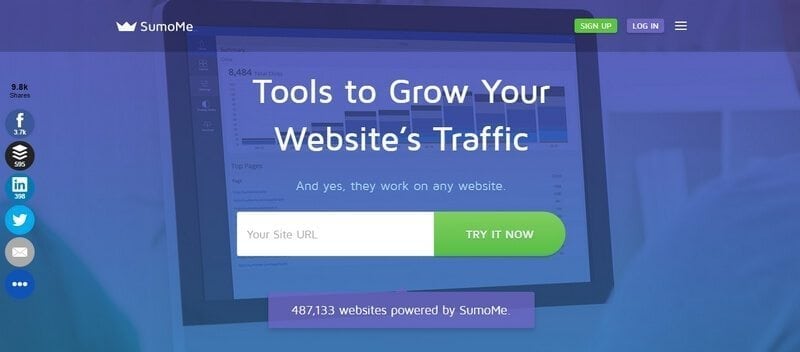 Especially the website popups can help you attract more visitors. Not a fan of popups? Consider trying it out anyway.
Soon you won't be able (and want…) to be without.
How does SumoMe work?
The SumoMe tools are easy to install on every website. It goes like this:
Go to the SumoMe website and register. Then install the WordPress plugin and you can instantly use the different tools:
One of the most used tools is the list builder, with which you can get more newsletter subscribers through a popup. There is a direct connection with the MailChimp program and you can form the popup layout to your own taste.
With Share you can place a bar with share buttons for social media. Left, right, top or bottom of the website, there are a lot of options.
When you install Heatmap, you get a good impression what visitors click on (and what they don't…).
And there are lots more tools, like a scroll box (also very effective!), a smart bar and a contact form. And more tools are added.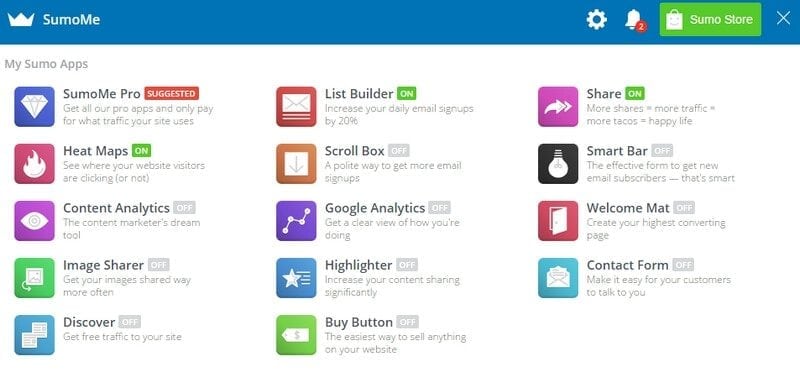 The service is free for the basic functions and this is often more than enough. If you want more options, then you have to pay for this, like for the heatmap.
The tool also gives insight into the statistics of certain things, for example how many newsletter subscribers you get daily.