Do you want to serve your audience in multiple languages? Then there are different translation plugins for your WordPress website.
Aside from the Dutch language it is a good idea to for example also add the English language so your target audience becomes much larger. But did you know that there are more Spanish speaking people than English? So Spanish is also a good option.
Although the translation machines like Google Translate are getting better, for a lot of companies it's still not an option to translate your texts with these. You can always see it was done by a machine, it's not personal and often boring. So you need creative translators to translate your website into another language.
I will talk about 5 translation plugins for your WordPress website which you yourself can install and activate.
1. ConveyThis
If there is one truly convenient way to translate your website, it must be through ConveyThis!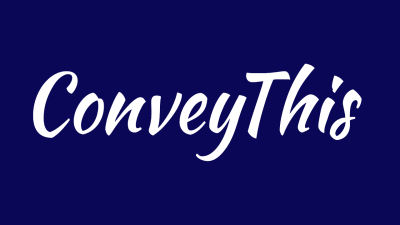 It is the most translated language plugin in the WordPress directory (over 38 language contrubutions) and is growing fast. ConveyThis makes it very simple to integrate into WP website and activate as many as 100+ languages.
ConveyThis uses automatic machine translation to translate your entire site, and adds a language switcher button. So within the first couple of minutes, you'll already have a working, SEO-friendly multilingual site.
It comes with both free and paid plan. Free plan that lets you translate up to 2,500 words into one language, the paid plans use SaaS-style billing, which means you'll need to continue to pay for as long as you want to use the service.
Paid plans start at €4 a month for one language and up to 10,000 words.
2. WPML Multilangual CMS
One of the most popular translation plugins is WPML Multilangual CMS, which is running on more than 500.000 websites. I myself really like to work with this plugin. You can translate into more than forty languages with this plugin.
It is a paid plugin and you can't download it in the WordPress catalogue with all the plugins. But for thirty Euros you can buy the plugin for one website. You do need to extend the subscription every year to keep access to the support.https://wordpress.org/plugins/gtranslate/
The support is very good by the way and some very helpful people work here. Important, because translation plugins are complex. If something goes wrong you need expert help. And a lot of ThemeForest themes indicate they are compatible with the WPML plugin.
One of the benefits of WPML is that you can – if you want to – connect your website to a subscription with professional translators. When you for example have made a new page with Dutch text then with this subscription it will be automatically translated by a translator from an agency selected by you. Useful for those who don't want to keep adding translations manually.
Finally the WPML is also user friendly, because you can for example also translate the meta descriptions into the desired language.
3. Polylang
Polylang is a translation plugin which is available for free in the WordPress plugin catalogue. It is a much used (400.000+) and praised plugin to translate your website.
You can add as many languages as you want. You can translate posts, pages, but also images, menus and widgets. So basically your entire website.
And what's handy: if you are not satisfied about your current translation plugin, you can often switch everything over automatically with a separate plugin to another translation plugin.
Polylang also has a paid version and is more expensive (99 Dollars) for a subscription on one website than for example WPML.
The plugin uses the technique & taxonomy of WordPress so no heavy changes need to be made. The memory won't be maxed because of this, and the website won't suffer when it comes to loading speed.
Polylang
4. Weglot Translate
If you want a free translation plugin and more languages, then you can choose Weglot Translate. It has more than 60 available languages. Weglot is free for smaller websites with less than 2000 words for one translation. If you want to translate more, then you need one of their subscriptions.
This plugin has good updates, the reviews are good in general and there have been more than 20.000 downloads. This is an indication that it is a good plugin.
It's useful that the plugin has also been translated into Dutch. And also Weglot has a connection with professional translators.
Weglot Translate – Translate your WordPress website and go multilingual
5. MultilingualPress
A fairly new plugin which has not proven itself yet, but does have potential, is MultilingualPress. It's by the creator of Inpsyde which has other successful plugins such as Search & Replace and BackWPup.
There haven't been a lot of downloads, but people from the WordPress community are very excited about it.
The difference with other translation plugins is that this one is only suitable for creating multi sites. A multi site website consists of multiple WordPress websites which you can manage from one single WordPress installation.
So first you'll have to know how to create a multi sites network and then you can install and use the plugin.
The big advantage of this plugin is that it doesn't cause content pollution and it has few repercussions for the performance of your website.
MultilingualPress
Bonus: GTranslate
I can imagine that starting sole traders or small business owners don't yet want to hire a translator to translate their WordPress website.
There is also a solution for this: the plugin GTranslate. With this plugin you can use Google Translate to translate your texts. So not a real translator, but an easy way to machine translate your website. For those who don't have too high demands for a text this could be an option.
With more than 100 languages this is a versatile plugin, takes SEO into account and can be downloaded in the plugin catalogue for free.
Conclusion
Really, I would seriously consider to translate your website into multiple languages.
I have another tip for you: use the freelance platform Fiverr. You can find good translators there for little money.
Only download plugins with good reviews, which have a lot of downloads or a lot of updates. Because a translation plugin has a lot of impact on the structure and performance of your website.
And good to know: if you are not satisfied with a translation plugin for your WordPress website, then it is relatively easy to switch to another translation plugin. There is for example a plugin with which you can switch from WPML to Weglot Translate.
Éxito con la traducción…
(Spanish for: good luck with translating…)

WPML multilanguage plugin
The The WPML (WordPress Multilingual Plugin) ensures that your website can be translated in multiple languages. You can add other languages in no time, so that you can better serve a larger target group or your foreign customers. View the offer